The following videos are produced on ProShow Producer and can be viewed on Photodex Presenter.
Just click on the picture and wait for it to load. You may be ask to load Photodex software to view.....it's OK!
Note: For "Long" videos, you can scroll along the bottom of the video to fast forward. Pictures are probably "better" if not on "Full Screen Viewing".
Once downloaded, sit back and enjoy. Additional videos will be added as time permits. There is music so turn on your volume.
SORRY if your computer doesn't work no matter what you do! Let me know and maybe I can help. takahik@takahik.com
---
(Right click on show after loading for full screen viewing)
TAKAHIK Eighteenth Season Oct. '15 - May '16 Length 42:36 min
---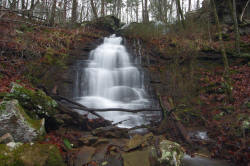 (Right click on show after loading for full screen viewing)
Waterfalls 2015 Length 8:33 min
---
(Right click on show after loading for full screen viewing)
TAKAHIK Seventeenth Season Oct. '14 - May '15 Length 36:03 min
---
(Right click on show after loading for full screen viewing)
Zion & Bryce 2014 Length 19:10 min
---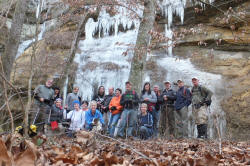 (Right click on show after loading for full screen viewing)
TAKAHIK Sixteenth Season Oct. '13 - May '14 Length 36:07 min
---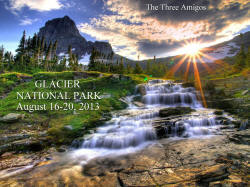 (Right click on show after loading for full screen viewing)
Three Days in GNP Length 17:21 min
---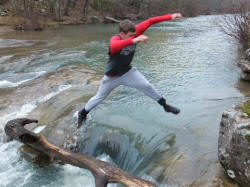 (Right click on show after loading for full screen viewing)
TAKAHIK Fifteenth Season Oct. '12 - May '13 Length 25:54 min
---
(Right click on show after loading for full screen viewing)
Three Days on the AT Length 9:06 min
---
(Right click on show after loaded for full screen viewing)
TAKAHIK Fourteenth Season Oct. '11 - May '12 Length 28:37 min
---
(Right click on show after loaded for full screen viewing)
TAKAHIK Thirteenth Season Oct. '10 - May '11 Length: 37:43 min
---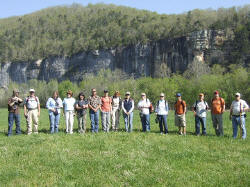 (Right click on show after loaded for full screen viewing)
TAKAHIK Twelfth Season Oct. '09 - May '10 Length: 30:23 min
---
(Right click on show after loaded for full screen viewing)
Arkansas Scenes Created 12/09 Length: 6:29 min
---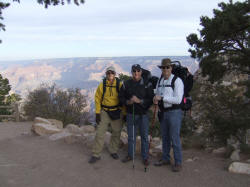 (Right click on show after loaded for full screen viewing)
Three Days in the Canyon Created 10/09 Length: 22:09 min
---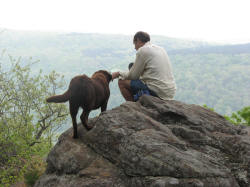 (Right click on show after loaded for full screen viewing)
TAKAHIK Moods Created 06/09 Length: 5:21 min
---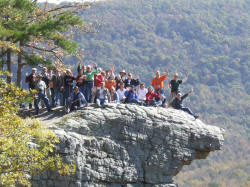 (Right click on show after loading for full screen viewing)
TAKAHIK 2nd Half Eleventh Season Jan.-May 2009 Length: 26:21 min
---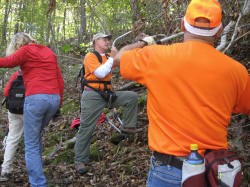 (Right click on show after loading for full screen viewing)
TAKAHIK 1st Half Eleventh Season Oct.- Dec. 2008 Length: 35:46 min
---
(Right click on show after loading for full screen viewing)
Ouray, Colorado Sept. 2008 Length: 9:39 min
---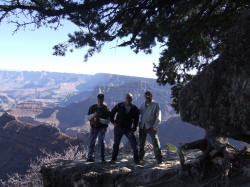 (Right click on show after loading for full screen viewing)
The Three Amigos Great Adventure - The Grand Canyon 11/08 Length: 21:13 min
---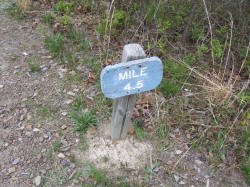 (Right click on show after loading for full screen viewing)
TAKAHIK Tenth Season Oct. '07 - May '08 Length: 53:13 min
---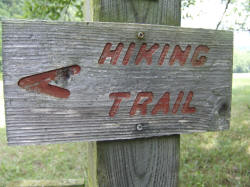 (Right click on show after loading for full screen viewing)
TAKAHIK Ninth Season Oct. '06 - May '07 Length: 63:14 min
---
(Right click on show after loading for full screen viewing)
TAKAHIK 2nd Half Eighth Season Jan. - May '06 Length: 30:53 min
---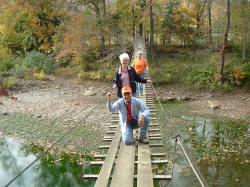 (Right click on show after loading for full screen viewing)
TAKAHIK 1st Half Eighth Season Oct. '05 - Jan. '06 Length:12:10 min
---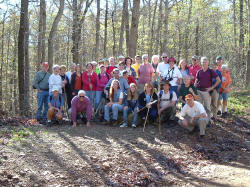 (Right click on show after loading for full screen viewing)
TAKAHIK Seventh Season Oct. '04-May '05 Length: 18:54 min
---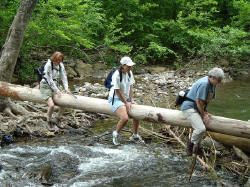 (Right click on show after loading for full screen viewing)
TAKAHIK Sixth Season Oct. '03-May '04 Length: 15:55 min
---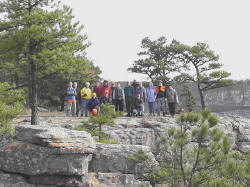 (Right click on show after loading for full screen viewing)
TAKAHIK Fifth Season Oct. '02-May '03 Length: 16:50 min
---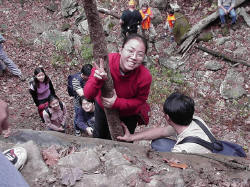 (Right click on show after loading for full screen viewing)
TAKAHIK Fourth Season Sept. '01-June '02 Length: 14:46 min
---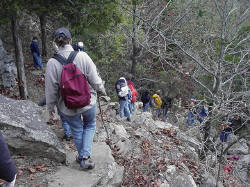 (Right click on show after loading for full screen viewing)
TAKAHIK Third Season Oct. 2000-May 2001 Length: 11:12 min
---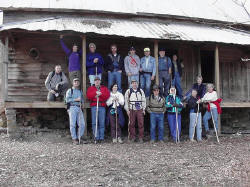 (Right click on show after loading for full screen viewing)
TAKAHIK Second Season Oct. 1999 - May 2000 Length: 10:57 min
---
Sorry about photo quality (They are scanned pics)
(Right click on show after loading for full screen viewing)
TAKAHIK First Season Feb.-May 1999 Length: 4:50 min
---