Obituary:

Sherry Crawford age 68 of Plainview passed away Thursday, October 27, 2016 at Arkansas Hospice River Valley Home in Russellville. She was born September 29, 1948 at Russellville to the late Zaral Daniel and Mae Lorene Cunningham Farris. She was a member of the Plainview Church of Christ worked at Two Rivers School. She was preceded in death by her parents; one son, Robbie Glen Crawford; three brothers, Jerry Farris, Larry Farris and an infant brother Carroll Laetho Farris and his adopted brother, Randy Bolton.

Survivors include her sons, Rickey Crawford (Lisa) of Rover, Randy Crawford all of Rover; one sister, Betty Humphreys (Bob) of Morrilton; four grandchildren, Hope Fowler (Donnie) of Pottsville, Ryan Crawford (Keelie) of Plainview, Robbie Crawford of Rover and Reid Crawford of Rover; three great grandchildren, Airastyn Novinger of Pottsville, Ayden Tate of Pottsville, Brady Fowler of Pottsville; nieces, Donna Wells, Tye Smith, Judith Kitchers; nephews, Greg and Brad Humphreys,

Tommy Wells, Kenny and Tony Crawford, Kirby Hill, Mark Farris and the father of her children, Ronnie Crawford of Rover.

Funeral services will be held at 2:00P.M., Friday, October 28, 2016 at the Plainview Church of Christ with Bro. Tommy Oakes officiating. Visitation will be held Friday, 1:00P.M. to 2:00P.m. at the church prior to the service.

In lieu of flowers, memorial donations may be made to Arkansas Hospice River Valley Home, 220 John Babish Lane, Russellville, Arkansas 72801 or Plainview Church of Christ, P.O. Box 284, Plainview, Arkansas 72857.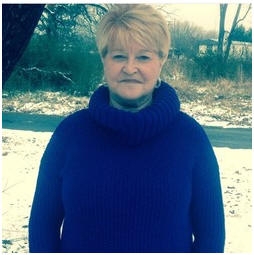 Robbie Glen Crawford
B. June 1, 1972
D. August 24, 1988
Buried: Nooner Cemetery, Perry County, Arkansas
Obituary:
Mr. Robbie Glen Crawford, age 16, of Plainview, died Wednesday August 24, 1988 at Plainview. He was a native of Hot Springs, a sophomore at Danville High School, a member of the Danville Little Johns Football Team, the Basketball Team, and the Track Team. He was a member of the Danville Senior Boys State Champion Softball Team, and a member of the Plainview Church of Christ.
Survivors include his parents, Ronny and Sherry Farris Crawford, two brothers, Rickey Crawford and Randy Crawford both of Plainview. His Maternal grandmother, Lorene Farris of Plainview and his paternal, grandparents Tom and Geneva Crawford.
Funeral service, 10:00 a. m. Friday, August 26 at the Plainview High School Aud. with Garland Lipe and Jim Knack officiating. Interment was at the Nooner Cemetery. Casket bearers were Lance Wilkins, Tommy Hale, Lance Garner, David Spencer, Nelson Pledger, Billy Don Storment. Arrangements and services were in care of the Cornwell Funeral Home.
Swimmers collide; 16-year-old drowns (1988) PLAINVIEW - Robbie G. Crawford, age 16, of Plainview drowned around noon Wednesday after diving into Hogan Creek in the Lake Nimrod project area, according to the Yell County sheriffs office. Sgt. James Elmore said Crawford was swinging on a rope, preparing to drop into the creek, when he collided with another swimmer who also was swinging from a rope. Crawford was apparently knocked unconscious. Crawford's body was found at 1:25 p.m. in water about 15 feet deep by Dr. Ray Ferguson, a diver with the mounted patrol. Elmore said several swimmers unsuccessfully attempted to save Crawford. The other swimmer involved in the accident was treated at Westwood Clinic and released. Crawford is the son of Ronny Crawford, a Yell County justice of the peace.